Agoda
You can book all your hotels, resorts and more through Agoda. I did it a couple of times and got some good deals on great accommodations.
---
Tix.nl

Tix.nl is one of the biggest online airline tickets sellers in The Netherlands. With Tix you can search hundreds of airlines for your ideal trip. You can also book your hotel accommodation and a rental car through this site. The website is only in Dutch, but modern web browsers like Chrome can often translate the site quite well.
---
SkyScanner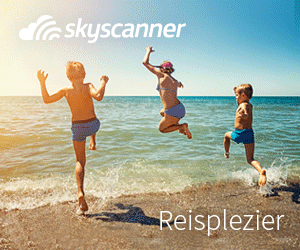 Use Skyscanner to search globally for the best and cheapest airplane tickets. You can also look for hotels and rent a car through this site. Skyscanner has over 1200 partners world-wide so you will probably find a good deal here.
---
SunnyCars

Find your best deal for a rental car anywhere in the world at SunnyCars. Here you get a great deal for your rental car. Flexible and reliable service. And not need to worry, because the insurance and extra km (or miles) are all taken care of.
---